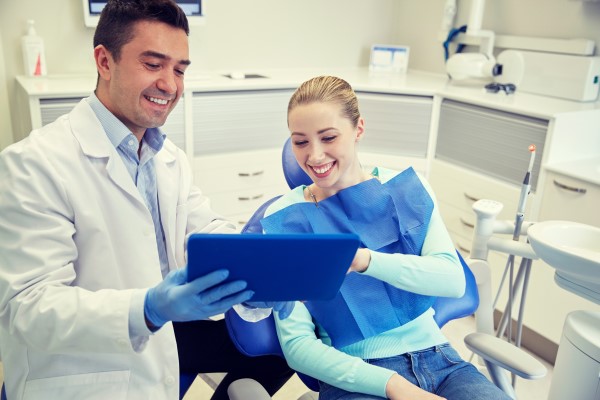 Getting a dental restoration is a way to repair teeth that are damaged, including chipped or cracked teeth, cavities, and worn-down enamel. There are different types of dental restorations available. The recommended restoration will depend on the type of tooth damage, the location of the tooth that is damaged, and the patient's treatment preference. This review discusses various dental restorations, highlighting what they are exactly and the benefits they offer.
What are dental restorations?
A dental restoration is a form of dental treatment that restores the health, appearance, and function of a damaged tooth. A tooth may become damaged as a result of poor oral hygiene or dental trauma. In some cases, a dental restoration can be performed for primarily cosmetic purposes, as well.
What are the different types of dental restorations?
There are different types of dental restorations, and each offers a unique purpose and method for restoring teeth that are damaged. The most common types of dental restorations include:
Dental fillings
Dental crowns
Composite resin bonding
Porcelain veneers
Dental bridges
Dental implants
Partial or complete dentures
Dental restorations can be used to restore the appearance and function of an existing tooth or to replace a tooth that is lost. Dental restorations are also recommended after restorative procedures such as root canal therapy in many cases, as well. When restorations are used to replace a missing tooth or multiple missing teeth, they can be supported by dental implants or natural adjacent teeth.
What are the benefits of dental restorations?
Dental restorations are primarily performed to protect the patient's teeth from becoming lost in the long term. This notably offers oral health benefits and reduces the risk of discomforting symptoms related to an oral health concern. Also, patients who choose dental restorations for existing damaged teeth can save money and time as the tooth replacement is on average more costly and requires more visits to complete.
As mentioned, some patients choose dental restorations for cosmetic purposes. For example, a patient with healthy teeth may elect dental veneers on their front and more visible teeth to address natural gaps between them and to create a smile that they find more attractive and that may make them feel more confident.
What symptoms indicate a need for dental restoration?
Dental restoration may be necessary if a patient has a damaged, infected, or missing tooth (or multiple missing teeth). Most notably, a dental restoration is recommended to treat the following conditions:
Dental cavity
Chips and cracks
Oral infection
Worn-down teeth (due to bruxism)
The symptoms of each oral health concern may vary. In general, dental restorations are recommended when there is a functional or health concern that the issue causes. Dental restoration may be recommended as well if there are no discomforting symptoms but the concern puts the tooth at risk of falling out.
As mentioned, dental restorations can also be used for cosmetic purposes as well. Specifically, dental restorations may be a good idea for a patient that wants to address uneven teeth that are severely stained beyond what professional teeth whitening can repair. In this instance, for example, the patient may elect dental veneers to achieve a smile that they are more proud to show off daily.
What is the dental restoration treatment process like?
The dental restoration treatment process looks different for every patient based upon the specific concern they are addressing and the type of dental restoration that they chose. However, almost all treatment processes begin with a consultation visit. This visit gives the dentist an opportunity to examine the teeth that are in question (as well as the patient's oral health in general) and discuss with the patient their treatment goals.
Treatment may begin on the first visit or on a follow-up visit. For example, a patient that chooses a dental crown to repair a cracked tooth may have the tooth prepared and the temporary crown placed on the first visit, and then they may return to finish treatment once the permanent crown is prepared in the laboratory and sent back to the dentist's office.
Ready to schedule an appointment?
If you are having issues with one or more of your teeth, then call our dental office today to learn more about your dental restoration options. On your first visit, we can assess the condition of your oral health, discuss your treatment goals, and help you find the right dental restorations that fit your needs and preferences.
Request an appointment here: https://www.carmelsmilesdentist.com or call Smiles in the Village Dentistry at (317) 575-6101 for an appointment in our Carmel office.
Check out what others are saying about our dental services on Yelp: Dental Restorations in Carmel, IN.
---
Related Posts
March 15, 2023
People who are diligent with oral hygiene may still experience tooth decay or damage that requires dental restorations. Even what may appear to be minor damage should be addressed and repaired …