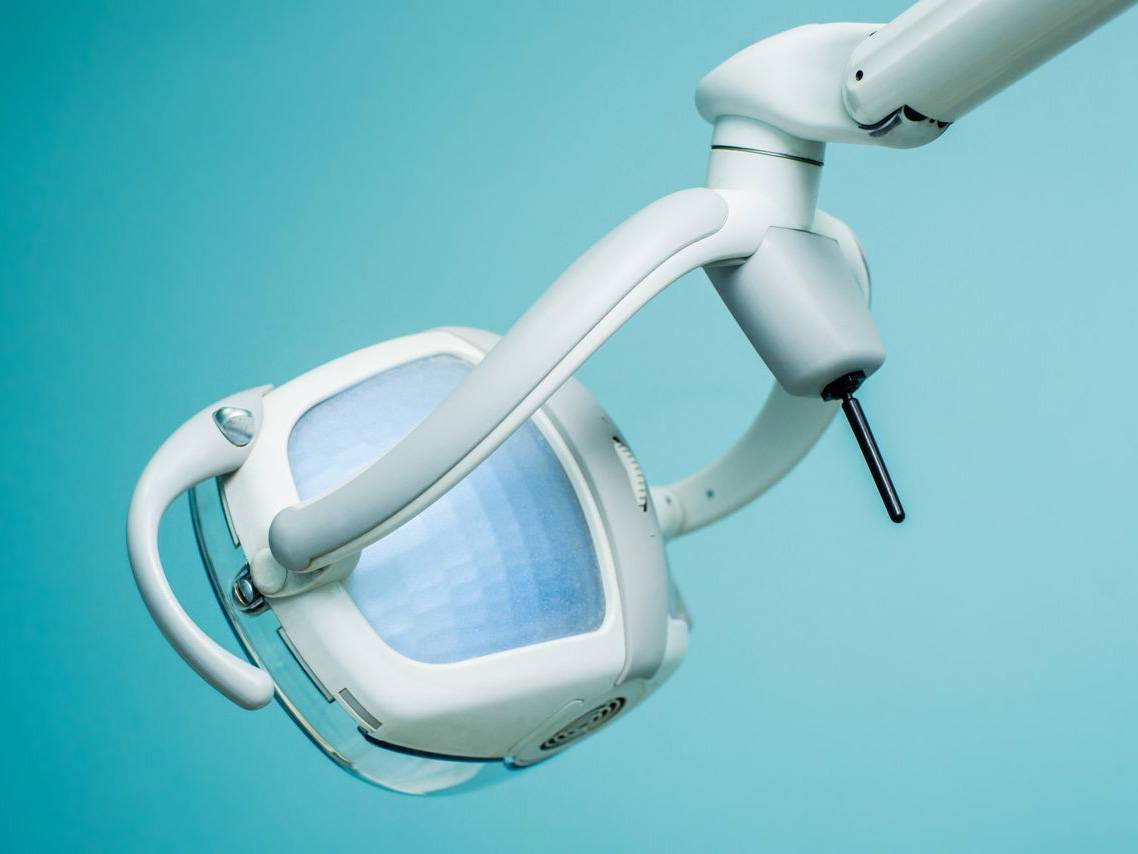 Smiles in the Village Dentistry is a Carmel based family dentist practice that treats patients of all ages. We are committed to delivering the highest quality dental care and do so using state-of-the-art dental equipment. We are a cosmetic dentist that offers services like checkups, teeth cleaning, crowns, veneers and more.
---
At Smiles in the Village Family and Implant Dentistry, we prefer to utilize the latest oral strategies and techniques readily available. Our advanced clinic has been created to provide our patients with outstanding treatment in a relaxed atmosphere.
As a local dentist, we create lifelong relationships with our patients and their families and work to ensure that they receive treatments in a comfortable and relaxed environment. Dr. Yuval Arazi, DDS and our staff invite you to schedule an appointment by calling 317-575-6101 and experience why our patients think Smiles in the Village Dentistry is the best dentist in Carmel.
---
Meet Our Team
---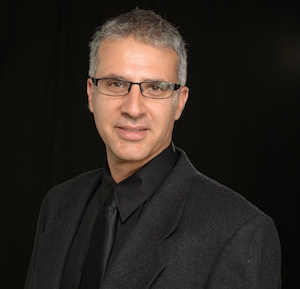 Along the path of his education, Dr. Arazi received numerous awards and Honors:
Four years of IU School of Dentistry Dean's list.
Equilibration Society Achievement Award (1997).
Academy of Dental Materials Award (1997).
Indiana Society of Periodontal Award (1997).
IUSD Maesaka Award (1996).
Omicron Kappa Upsilon Honorary Dental Society
IUSD Alumni Scholarship Award.
Yuval Arazi, DDS
In 1991, Dr. Arazi left his homeland and came to the U.S.A following his life dream to become a dentist. He received his undergraduate degree with honors from Indiana University. In 1993, he proceeded to Indiana University School of Dentistry and completed his Doctor in Dental Surgery degree with High Distinction, ranking No.1 in his class as a Valedictorian.
In 1996, Dr. Arazi served as a part-time faculty in Indiana University School of Dentistry and kept this position for 8 years. Along with excellency in general dentistry, Dr. Arazi pursued extended clinical and academic knowledge in oral implantology. At 1998, he attended the New York University and completed training in oral implantology. He received an Associate Fellow Degree by the American Academy of Implant Dentistry.
During the years of practicing family and implant dentistry, Dr. Arazi extended his education to achieve the highest level of implant dentistry. In the year 2012, he was granted a Diplomate by the American Board of Oral Implantology (ABOI). As indicated by the ABOI, a certified dentist is one who performs the highest level of competence in implant dentistry and demonstrates knowledge, ability and proficiency through a rigorous examination process.
After achieving his Diplomat, Dr. Arazi joined the Tidhar Medical Center in Tel- Aviv Israel where he performed complex surgical and restorative procedures including full mouth rehabilitation.
Dr. Arazi is one of the few dentists who is licensed in Intravenous Anesthesia and is certified in sedation dentistry. He is well trained to treat patients with dental fear and provide family dentistry with no pain or memory during one or two visits.
Dr. Arazi's dental practice philosophy is to provide the finest possible care in the most personal way. This means using the newest dental technology to serve all your needs from routine family dental care to more complex procedures. It also means making you comfortable during your treatment and confident in its effectiveness. You will find him and his staff very professional and caring.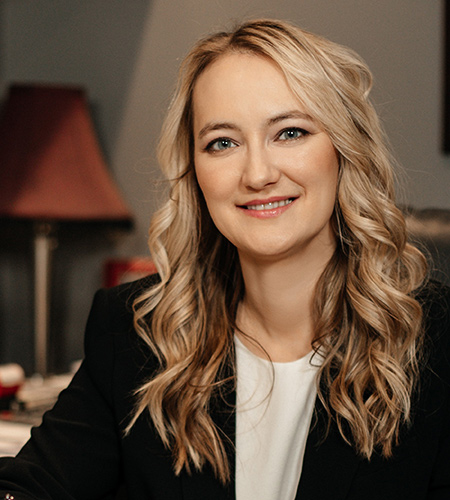 Dr. Olga Isyutina
Dr. Olga Isyutina graduated from the Indiana University School of Dentistry in 2012. She was a member of the Alpha Lambda Delta Honor Society and Phi Eta Sigma Honor Society. She also graduated from IU Dental School with a certificate of achievement in IU's Research Honors Program. Her research in caries risk assessment and management was published in the Journal of Dental Education.
For the past 9 years, she has been serving as a clinical assistant professor of Cariology, Operative Dentistry and Dental Public Health at IU School of Dentistry. Dr. Isyutina has been diligent in maintaining the highest standards of professional knowledge and skills by her extensive participation in continuing education. She has received advanced training in botox and dermal fillers, implant dentistry, and Clear Correct. She is currently an active member of the American Academy of Facial Esthetics (AAFE), Spear Study Club, and the Implant Restorative Study Club (IRSC). Also, following her commitments and beliefs in giving back to the community, Dr. Isyutina has provided dental care for children in orphanage in Brazil.
Dr. Isyutina has a passion for dentistry and enjoys providing the highest quality of care. Outside of dentistry, she enjoys traveling with her husband Pavel and their son Alex. She cherishes time with her family and friends, enjoys yoga, hiking, cooking and watching football. Fun fact – she is a football coach for the Westfield Youth Sports.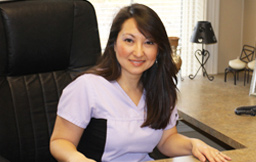 Betty Roe
Betty Roe has been with Dr. Arazi since 2002. She graduated from Indiana University Kelly School of Business with a marketing degree, but her passion in the dental field and her love of working around people, led her to pursue a career in dentistry.
She returned to Indiana University School of Dentistry in order to become certified as an expanded functions dental assistant. In addition, she completed her radiology training and became certified in Oral radiology. During her dental career, she acquired an extensive knowledge in all aspects of dentistry. She is well trained in oral surgery, implants placement, root canal procedures, certified in oral plastic surgery and other routine dental care procedures. She became the office manager with the commitment to serve all of our patient's needs.
We are very proud to have Betty in our office as you will find her very professional and caring.
Betty makes her home in Indianapolis where she leaves with her husband and lovely son.
Our Philosophy
---
Making use of innovative technologies such as electronic Digital Radiology, intra-oral cameras and advanced Laser technology, we are able to accelerate treatment options and come up with by far the most precise diagnosis of your current oral situation. Smiles in the Village – Family and Implant Dentistry offers cutting-edge dental care treatments including the insertion of dental implants, bone augmentations, sealants, porcelain veneers, aesthetic crowns, aesthetic fillings, root canal therapy, gum disease treatment and teeth bleaching to assist you in the preservation of healthy and attractive teeth for a lifetime.
We are Your Gentle and Qualified Dental Professional Team in Carmel, Indiana. Every dentist is only as successful as the dental practitioners and their employees who provide you with the utmost care and attention. Smiles in the Village – Family and Implant Dentistry is very pleased to have an outstanding dentist in Carmel, Indiana in addition to an experienced group of oral experts and staff members. Everyone here offers exceptional individualized treatment in a kind and helpful fashion.
Our patients in Carmel, Indiana can depend on us to provide them with the extensive treatment they should have in an effort to enhance and sustain their dental health. From general and cosmetic dental care to superior treatments such as total mouth reconstruction, we can easily fulfill your dreams.
We understand just how stressful everyday life can be and therefore are devoted to making our dental facility hassle-free and available to everyone. All of us would like you to be assured that when you decide on Smiles in the Village – Family and Implant Dentistry, you will find yourself working with dental specialists who are professional, knowledgeable and nurturing.
---