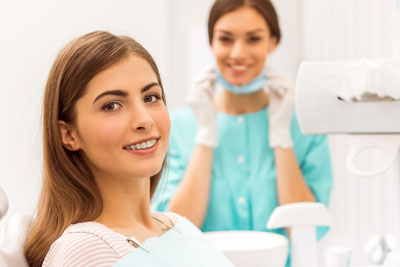 If you are thinking about getting a tooth cap, it is important to consider your dentist's advice along with information you uncover on your own. Getting a tooth cap is not a major or intense dental procedure yet it is certainly worth thinking about before making a commitment. Here is a look a the basics of getting a tooth cap and what you need to consider when you need this dental restoration.
Dental crown considerations
The Most Common Reasons for Tooth Caps
If your tooth requires restoration or reinforcement, a tooth cap might prove to be the optimal solution. Maybe your tooth has turned an ugly shade of yellow, beige, grey or another hue. Perhaps you cracked your tooth when eating something hard.
A tooth cap, also known as a crown, will correct all of these issues. A tooth cap will provide patients with a real-looking tooth that they will not hesitate to put on display when around others.
Tooth Cap Types
There are several different types of tooth caps. Some are made of gold. Others consist of porcelain. There is also porcelain covering gold crowns and even porcelain that covers non-precious metals. The primary advantage of the porcelain cap is it looks natural and lasts quite a while. However, this style of the crown has the potential to wear the teeth they contact.
The all-gold crown is reliable, fits nicely with the tooth and will not prove to be a problem with the gums. However, gold caps are not exactly aesthetically pleasing to the average patient. The porcelain covering gold crown variety is a happy medium in terms of looking natural and lasting a long time. Porcelain covering non-precious metal crowns are economically efficient, visually pleasing and durable.
The only downside to this type of crown is its nickel component might spur allergic reactions in those who are allergic to metal. If you are thinking about getting a tooth cap, pick your dentist's brain about which type is optimal for your idiosyncratic mouth.
The Issue of Tooth Whitening in the Context of Tooth Caps
If you are concerned your tooth cap might prevent you from whitening your teeth, do not fret. Teeth whitening will not impact your crowns in any way. If you have a cavity, you should not whiten your teeth when it is active.
Just keep in mind that if there are multiple teeth with crowns and other teeth you would like to whiten, the ones with crowns might not whiten to the same degree as the other teeth.
Tooth Caps and Root Canals
Certain dentists like to perform a root canal prior to the installation of the tooth cap. This is not always necessary. Our dentists try to avoid root canals if possible. It might be necessary for a root canal at some point down the line yet there is no need to perform such an operation before the tooth cap is put into position unless absolutely necessary.
For more information on tooth caps call (317) 200-3679 to schedule an appointment with Smiles in the Village Dentistry in our Carmel dental office.
---
Related Posts
January 29, 2020
Before undergoing a dental restoration, it is important to learn about dental crown types. Understanding the types of dental crowns makes it easier to choose the right one. Learn about your options, so you can …
---