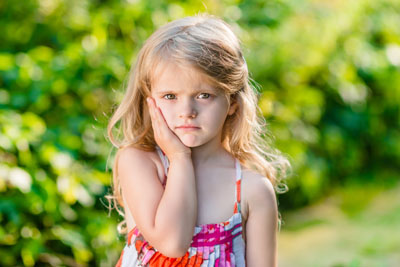 Every family needs a family dental first aid kit positioned in an easily accessible portion of the home. If you do not have a family dental first aid kit, buy one or make your own today. You never know when the tools and supplies in this kit will be necessary to help a friend, guest, family member or another person on your property.
You or your loved one might suffer a dental emergency in your home, yard or pool that requires immediate attention. If you do not have a family dental first aid kit within reach, you will not be able to apply timely treatment.
Tips for setting up a dental first aid kit
Instructions for Using Dental Equipment
Your family dental first aid kit should include instructions for every single item. This way, if you or someone else in your family or social circle needs to use something in the kit and lacks dental knowledge, using the tool in the proper manner will prove surprisingly easy.
Go ahead and write out directions for each item in your family dental first aid kit on small index cards or paper. You can even find directions for these items on the web. Print them out, put them in your family dental first aid kit and you will have the important reference material you need to use these important tools in a bind.
Why This Kit is so Important
Imagine an instance in which a loved one hurts his or her teeth, gums or tongue while horsing around in your home or in the backyard. You are a lengthy drive away from an emergency dentist. Your primary dentist is on vacation, preoccupied with patients who have pressing needs or tending to a personal matter.
If you do not have a family dental first aid kit with the instructions available, you will not be able to do much about the situation. The tools and equipment in your kit really can help you alleviate pain, stop bleeding and keep the individual in question relatively comfortable until he or she can visit the dentist.
Examples of What Should be in Your Family Dental First Aid Kit
Every family dental first aid kit should include vinyl or latex gloves. These gloves are essential when performing first aid on another person. It does not matter if this person is your sibling or a friend. You do not want his or her blood to end up in your hands. Add vinyl or latex gloves to your kit and you will not have any such worry if an emergency occurs.
Your kit should also have a cold compress. Choose disposable cold packs. These can be activated in an instant. It will also help to have a dental mirror that helps you see exactly what is necessary to address the injury or at least determine what the problem is. Consult with your dentist to determine the other essentials for your dental first aid kit.
Call us at (317) 200-3679 for more information from Smiles in the Village Dentistry or to schedule an appointment in our dentist office in Carmel.
---
Related Posts
November 26, 2019
Want to understand more about when immediate emergency dental care is required or if you can wait one or two days to be seen by an experienced dental professional? While it may seem like anything …
---