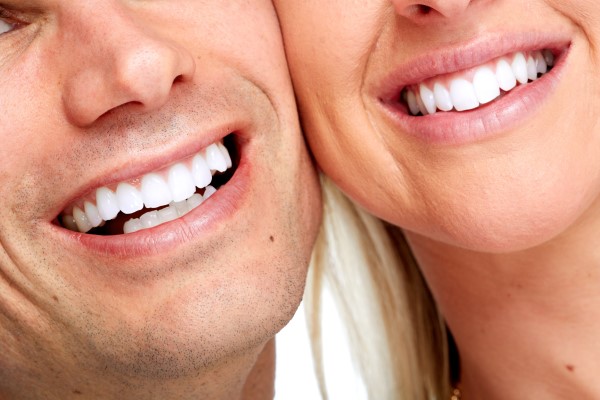 Investing in full mouth reconstruction will pay off in different ways and for the rest of your life. For starters, the treatment restores the health, function, and aesthetic of your smile. This goes a long way toward boosting your confidence, improving your diet, and keeping your teeth intact in old age.
Like every worthwhile investment, full mouth reconstruction requires time, energy, and finances. This is why you need to start treatment when you already know what to expect, from start to finish. The best person to give you this information is the dentist, who will oversee your overall treatment plan. Get the information that you need from them by asking them questions. The following sections go over questions that should get you the information that you need to navigate treatment.
Common problems that full mouth reconstruction solves
Full mouth reconstruction treats multiple dental problems that take away from a person's quality of life. The type of treatment plan that treats multiple problems (sometimes simultaneously) can be complex and time-intensive. These plans treat challenging oral health issues like:
Gum disease that causes a loss of gum tissue, bone tissue, and teeth
Severe tooth decay that affects multiple teeth
Orthodontic issues that often cause other oral health problems
People who need full mouth restoration usually have a combination of oral health problems. For example, gum disease can result from a combination of poor oral habits and a hereditary predisposition. The same bacteria that cause gum disease also cause tooth decay.
This means that full-mouth restoration for the average gum disease patient will require procedures to fix dental caries. These procedures will either precede or accompany treatment for gum disease. The same case goes for patients with orthodontic issues, who are more likely to suffer from tooth decay. Here are a few questions that let patients know what to expect from their short- and long-term treatments.
1. How long will it take?
It depends on the number of oral health issues that the dentist needs to correct and their severity. A person with numerous but minor problems may only need a few months to achieve their dream smile.
In contrast, patients with few but complex issues should expect a marathon, not a sprint. It can take a few years to resolve orthodontic problems or severe periodontal disease, for example.
With each procedure, patients have to set aside the requisite amount of time to undergo the procedure and recover. Some procedures have longer recovery times than others, and dentists will advise their patients accordingly.
2. What kinds of procedures and treatments do dentists use for full mouth reconstruction?
The placement of dental restorations like crowns and fillings is common. The same goes for orthodontic treatments, like clear or tooth-colored braces.
More severe oral health issues require intensive procedures and minor oral surgeries, like:
Scaling, root planing, and antibiotic treatments for patients with gum disease
Minimally invasive gum graft to reverse gum recession
Bone grafts and dental implant surgery for patients with missing teeth
Corrective jaw surgery to resolve an injury or deformity in the jaw
Orthodontic appliances like a jaw expander to reshape the jaw
Dentists may also recommend cosmetic procedures like stain removal, gum contouring, and veneers. They may slot a few cosmetic procedures early on in the treatment plan or put them at the end.
3. Can full-mouth reconstruction deliver a smile makeover?
A smile makeover will often tackle cosmetic problems that take a short time to fix. On the other hand, full-mouth restoration often corrects severe, complex, and deep-rooted problems. Both approaches deliver transformed smiles, and a dentist will recommend the most effective and conservative option for their patient.
Your smile deserves a new lease on life
Book an appointment with our consulting dentist to see if and how full mouth reconstruction can improve your life. Our dentist will craft a treatment plan and oversee your treatment from start to finish. Our team will take care of every aspect of your treatment.
Request an appointment here: https://www.carmelsmilesdentist.com or call Smiles in the Village Dentistry at (317) 200-3679 for an appointment in our Carmel office.
Check out what others are saying about our dental services on Yelp: Full Mouth Reconstruction in Carmel, IN.
---
Related Posts
June 1, 2021
Full mouth reconstruction is a process that combines different dental procedures. These procedures happen over time in a sequence that addresses the patient's needs in order of urgency and severity. This is …