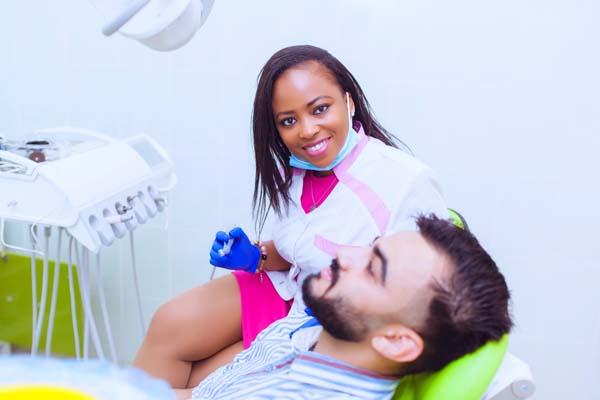 Looking for more information on what a full mouth reconstruction entails? Some people may feel a little intimidated by this common dental procedure. But, it is a necessary procedure if you are currently dealing with multiple dental issues.
In order for you to have a healthy mouth, your teeth and gums must be healthy. If they are not, then undergoing a full reconstruction of your mouth is essential. That will include using a few different dental procedures.
Why full mouth reconstructions are so important
Want to understand how important a full mouth reconstruction of your mouth is when living with multiple dental issues? When your mouth is not in good shape, it is likely that your overall general health is not in good shape either. There are direct correlations between the health of your mouth and the health of your body. That makes good oral health essential to your good overall health.
Whether you are experiencing a couple or many dental issues, the sooner you get started the sooner you can be on your way to good oral health and good general health.
When to consider a full reconstruction of the mouth
Anyone who is experiencing multiple problems with their teeth and gums should consider getting a full reconstruction of their mouth. It is important to address any dental issues as soon as they occur so they do not get worse. However, not all dental patients see their dentist as often as they should. It could be because they are busy, because they experience some dental fear or anxiety or because they are sure not where to start. What matters now is that they get in to see a dentist before they lose all of their teeth.
Their first step is easy, as all they need to do is make a consultation appointment with an experienced dental professional so that a treatment plan can be made. This treatment plan will include everything that needs to be done as well as a timeline in which it should be done. Now they just need to adhere to the treatment plan timeline, which will give them back their oral health within a few months' time.
Specific examples of issues that require a full mouth reconstruction
Specific examples of reasons why someone would need a full reconstruction of their mouth include missing four or more of their teeth, having four or more teeth that are severely damaged, experiencing discomfort or pain when chewing or biting down, experiencing difficulty talking and wearing dentures that are causing a lot of irritation to the gums and/or bone.
Examples of dental procedures
A few examples of some of the more popular reconstruction procedures used to perform a full mouth reconstruction include using dental implants, dental bridges, dental crowns, dental veneers, gum contouring, a deep cleaning, dentures, braces and professional teeth whitening.
Ready to get started?
A full mouth reconstruction is simply a dental term used for those who are in need of multiple dental procedures to improve their oral health. If you are currently in need, then you need to take the necessary steps to make it happen.
Just imagine how much better you will feel when all of your mouth problems are fixed! You will be able to eat easier, talk easier and show off your smile without feeling self-conscious about the way you look.
Are you considering full mouth reconstruction in the Carmel area? Get more information at https://www.carmelsmilesdentist.com.
Check out what others are saying about our services on Yelp: Read our Yelp reviews.
---
Related Posts
August 15, 2022
Though they can be extremely painful, not every unexpected dental issue necessitates a visit to an emergency dentist. Whether you wake up in the middle of the night with tooth pain, …