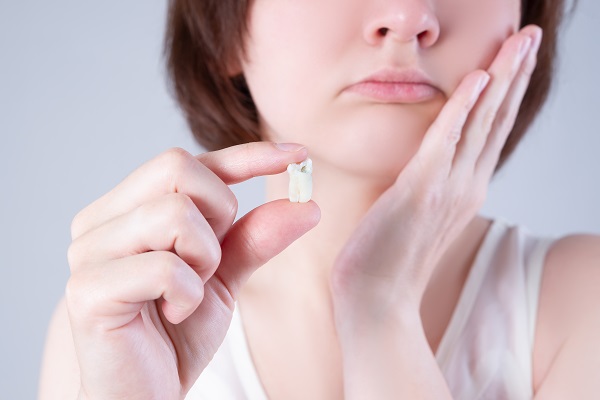 Wondering whether a damaged tooth constitutes a dental emergency? Read on to find out. A damaged tooth may be considered a dental emergency if it causes severe and borderline intolerable discomfort (pain, swelling, sensitivity), causes a severe cosmetic issue, or is at risk of worsening complications, such as the loss of the tooth or the development or spread of an oral infection.
When is a damaged tooth considered a dental emergency?
The following review discusses when a damaged tooth is a dental emergency and how a dentist that offers dental emergency treatment can promptly address the damage. This information may be helpful if you have suffered a damaged tooth and are not sure if treatment is urgent.
What are the different types of dental damage?
The manner in which the tooth is damaged can impact the recommended treatment solution. The most common ways in which teeth become damaged include:
Chips
Cracks
Decay
Loose in the socket
It is important to first determine the type of damage and the severity of the damage. This can often be done by physically examining the tooth in a mirror or by taking a picture of it. The cause of the damage should also be an indicator as to whether the situation is an emergency. For example, a serious blow to the mouth during a sporting event that knocks a tooth loose in the socket is considered an urgent concern.
When is a damaged tooth a dental emergency?
A damaged tooth is considered a dental emergency if it has the potential for more serious concerns or prolonged and severe discomfort. In some cases, the urgency of treatment is subjective; if the pain is mild and not severe, then treatment may be able to wait for a few days. However, when in doubt, it is important to err on the side of caution and call a dental professional that offers dental emergency treatment. Specific symptoms that indicate an urgent need for dental care include:
Severe tooth pain
Severe tooth sensitivity
Swollen and tender gums
Visibly severe damage to the tooth
A severely loosened tooth
If dental trauma occurs, then it is important to seek emergency dental care. This could be the result of a sports injury, a hard fall, or a car accident. Of course, it is important to first treat medical issues before seeking treatment for one or more damaged teeth. Keep in mind, the longer the patient waits to receive treatment for a damaged tooth, the worse the symptoms are likely to become and the risk of needing more invasive treatment or losing the natural tooth altogether becomes greater.
How can a dentist treat a damaged tooth promptly?
A dentist can treat a damaged tooth by restoring its size and shape and protecting it from further harm. Depending on the type of damage, a dentist may recommend a dental crown, inlay, onlay, veneer, bonding, or other dental restoration during a dental emergency. If the tooth is damaged beyond what can be reasonably restored, then tooth extraction may be recommended. This can alleviate the discomfort, and the dentist can start the process of replacing the tooth on the same visit as the extraction.
What happens during a dental emergency visit?
Dentists usually start by reviewing the patient's medical information and dental history; this is important to ensure they do not perform any ineffective treatments or expose the patient to any allergies. They can then assess the patient's oral health and provide a treatment recommendation. Treatment usually begins with symptom alleviation, which may include providing pain relief medication and disinfecting the tooth. A follow-up visit may be necessary to treat the tooth for the longer term.
What are the risks of not treating a damaged tooth as a dental emergency?
The ultimate reason dentists typically consider a damaged tooth to be a dental emergency is because it can cause other more severe concerns, including the loss of the tooth and/or a negative impact on other teeth and the gums. This is particularly true if the damage was sudden and unexpected.
Get in touch with our dental team today
Give our dental practice a call today if you have a damaged tooth that requires prompt care. We offer a range of restorative services for dental emergency situations and can also help alleviate any discomfort that you may be experiencing after enduring sudden and unexpected damage to one of your teeth.
Request an appointment here: https://www.carmelsmilesdentist.com or call Smiles in the Village Dentistry at (317) 575-6101 for an appointment in our Carmel office.
Check out what others are saying about our dental services on Yelp: Dental Emergency in Carmel, IN.
---
Related Posts
October 1, 2022
A toothache can do more than cause you pain and swelling. A painful tooth means a possible infection that can cause fever, earache, and migraine. If left untreated, a toothache can …