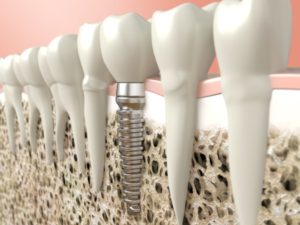 It is important to know how dental procedures are done. Educating yourself is essential when it comes to your own health. Having the proper knowledge can empower you—the dental patient. The best way to connect crowns to dental implants starts with seeing a cosmetic dentist that specializes in this type of procedure.
Make sure that before you begin your journey to find a qualified cosmetic dentist who can connect crowns to dental implants. You need to search for good reviews before you begin. Reviews are imperative for you to gain an understanding of how the dentist and his office operates. It is preferable that you choose a cosmetic dentist who has a lot of experience with dental implants.
First, you need to know the basic mechanics of your dental implants before we teach you the best way to connect crowns to a dental implant. Dental implants have certainly aided many people who have missing teeth, these wonderful inventions have helped people live lives as if they have their own original teeth. Through advancement and innovation, dental implants have come a very long way, thankfully.
So, you have a dental implant already intact, now the question that remains is, what is the best way to connect crowns to dental implants?
There are several ways to secure crowns to implants, some popular routes include:
*There is not one particular best way, this method can vary, depending on the individual and the implants that are already inserted into one's mouth.
The crown can be cemented to an abutment, which has already been installed into your implant

An abutment can also be built into the crown itself if need be

If you prefer not to use the cemented method, then you can choose screw-retained crowns (this happens to be the easiest method)
Keep in mind, crowns that are cemented to an abutment look much more natural than screw-retained crowns. It is important to know that screw-retained crowns are better off being used in areas that are not often seen, such as on your molars in the back of the mouth.
If you want a more natural-look than choosing a cemented crown will be the obvious choice, but you need to make sure that you know all of the advantages and disadvantages before you move forward on these techniques.
Thirty years ago, these dental cosmetic procedures were not available, now that they are, you can finally rest assured that your false teeth look like original and normal teeth.
The methods above can be pricey, this is why it is important to make up your mind and do the appropriate research if you want to make the most logical decision.
In the end, the technique that is best is up to you. The best way to connect crowns to dental implants can be through an abutment or through a screw. Either way, whichever method you choose, you'll end up with teeth that look natural and real.
For more information or to schedule an appointment with Smiles in the Village Dentistry, request an appointment in our Carmel dental office here: https://www.carmelsmilesdentist.com. Or call us at (317) 200-3679.
---
Related Posts
July 16, 2019
Looking for more information on what a full mouth reconstruction entails? Some people may feel a little intimidated by this common dental procedure. But, it is a necessary procedure if you are currently dealing with …
---