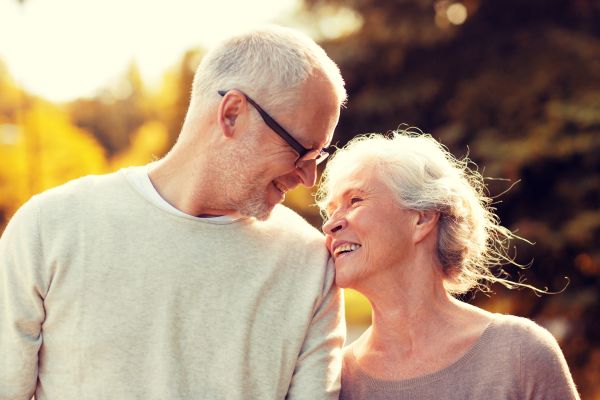 Wanting to learn more about the implant dentures options available nowadays? Smart. The more you understand about each of the different denture choices available, the more likely you are to make a decision that is right for you. Wearing dentures is important when you are living with damaged teeth and/or missing multiple teeth or all teeth. Your teeth allow you to perform a variety of necessary functions every single day, like eating and talking.
About implant dentures
Finding out whether or not implant dentures are the right choice for you is one of the necessary things you must do when making a denture choice. With new dental technologies, there are a few different denture choices now available for patients to choose from. This makes it easier for patients to find an option that is best for them. Besides implant-supported dentures, other denture choices include partial dentures, complete dentures and immediate dentures.
What are my implant denture options?
Thre are two types of implant dentures to choose from – bar-retained and ball-retained.
Bar-retained implant-supported dentures
A bar-retained implant-supported denture requires a patient to have anywhere between two or five implants placed in the mouth so that the dentist can attach a customized bar. The bar provides support to the dentures and can be used both in the upper jaw as well as the lower jaw. The bar is not removable and instead remains attached to the implants, requiring patients to brush and clean the bar daily.
Ball-retained implant-supported dentures
Ball-retained implant-supported dentures also require patients to have a certain number of dental implants placed in their mouth. These implants are then fitted with a special metal attachment that directly connects to another special metal attachment located on the actual dentures. These attachments allow for a very secure connection, which is an important feature for those who need new dentures.
Making the right denture choice
Dentures offer a long-term solution for those who have many damaged teeth or are missing most or all of their teeth. This makes it essential for everyone who needs dentures to learn more about the denture choices available nowadays, as dentures play a very important role in the quality of someone's everyday life. A few things those who need new dentures should keep in mind include the comfortability of new dentures, how easy the dentures are to take care of and how easy it will be to perform everyday activities while wearing them, e.g., eating, drinking, talking, smiling.
Have you decided that implant dentures are right for you?
If you know that implant dentures are the right choice for you, we invite you to contact us right now so we can get you scheduled in for your first appointment. You should feel really excited about making a denture decision, as this is a very important decision for your oral health as well as your overall health. During your first appointment with us, you and our experienced dental professional will discuss your options so we can make a treatment plan for you.
Are you considering implant dentures in the Carmel area? Get more information at https://www.carmelsmilesdentist.com.
Check out what others are saying about our services on Yelp: Read our Yelp reviews.
---
Related Posts
September 15, 2023
Getting a smile makeover can transform your smile and your life. Aging, decay, and trauma contribute to the dullness of your smile. Decades ago, this would take some time to correct. …