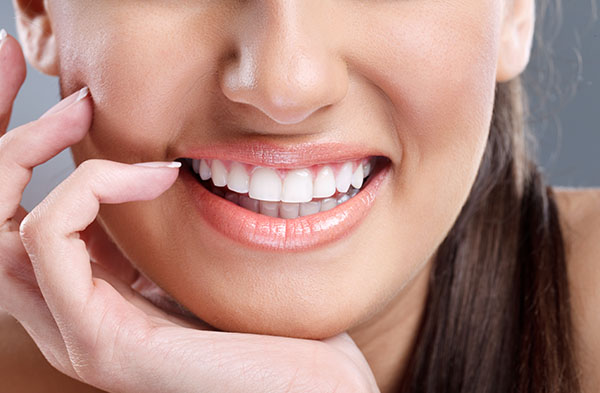 A cosmetic dentist works in a field of dentistry that most people believe only involves altering one's appearance, but that is far from the truth. Enhancing or altering the form and function of teeth is also a goal that cosmetic dentists have when performing cosmetic dental procedures.
With all of the different procedures that exist within cosmetic dentistry, it can be helpful to know what the most common ones are. Whether your teeth are severely stained or there's one that's slightly shorter than the others, do not worry because there is a cosmetic dental procedure for you!
Find out more in this article as we outline some of the most popular cosmetic dental procedures.
Common procedures performed by a cosmetic dentist
Whitening
Cosmetic dentists are usually the best type of dentist to see when it comes to teeth whitening. This common cosmetic dental procedure can be done in one appointment, and the results can be immediate. Cosmetic dentists often perform whitening treatments because they focus on the way that the teeth look.
A teeth whitening procedure can be completed in less than an hour. The cosmetic dentist will thoroughly clean the teeth, apply a whitening solution and then use a strong light to cure the bleaching agents.
Dental bonding
A common cosmetic dental procedure that is regularly performed by cosmetic dentists is dental bonding. This simple procedure allows teeth to be altered in shape or size. If a person has a chip or a crack in their tooth that is minor, then dental bonding is a great solution.
Cosmetic dentists encourage dental bonding when a person wants to change the way that a tooth looks, without having to undergo an involved procedure. All that is involved in this non-invasive procedure is an application of resin and a curing light.
Dental veneers
Another procedure that cosmetic dentists often perform is the placement of dental veneers. These wafer-thin shells are placed over teeth that are severely stained, minorly damaged or even misshapen. This cosmetic dental procedure is non-invasive and doesn't involve a lot of discomfort, other than sensitivity.
Veneers can be created to match the surrounding teeth but they are unable to be bleached. Thus, cosmetic dentists often recommend that a person has their teeth bleached beforehand so that the veneer matches the teeth's brighter, white color.
Talk to a cosmetic dentist today!
As cosmetic dentistry continues to evolve and progress, it can be beneficial to know what the most common cosmetic dental procedures are. Although aesthetics are one of the main goals that cosmetic dentist have in mind, they also ensure that the way that the teeth function is normal and natural while remaining durable for a long time.
If you have questions then reach out to our office so that we can help you further. A cosmetic dentist can help you with your stained or misshapen teeth! Give us a call or stop by and we'd be happy to assist you in any way that we can.
Request an appointment here: https://www.carmelsmilesdentist.com or call Smiles in the Village Dentistry at (317) 575-6101 for an appointment in our Carmel office.
Check out what others are saying about our services on Yelp: Read our Yelp reviews.
---
Related Posts
September 15, 2023
Getting a smile makeover can transform your smile and your life. Aging, decay, and trauma contribute to the dullness of your smile. Decades ago, this would take some time to correct. …