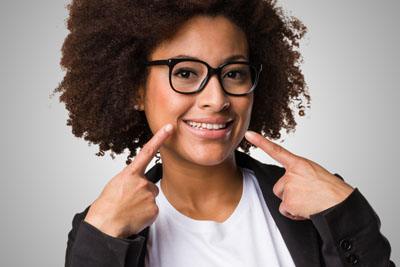 If you need a smile makeover following damages caused by an accident, our Carmel dental office can help. Even if the damage to your teeth is not very noticeable, it can turn into larger health problems in the future. By visiting us for a smile makeover, you can prevent further damage to your teeth. We offer several procedures that will reverse damage to your smile or leave it looking better than before. If you are struggling with any of the damages listed below, visit our office for a smile makeover as soon as possible.
Mild Tooth Chip or Crack:
For a mild tooth chip or crack, we can offer our bonding services. We use a tooth-colored, hard material to cover the vulnerable areas of the tooth. We will then coat the material over the damages, which will dry into a long-lasting finish. Bonding will also help the tooth from facing future damage. Bonding will leave the tooth looking natural and only takes one visit.
Severe Tooth Damages:
With a more severe crack or chip, a dental crown or veneer may be the best option. A crown will be placed over the entire tooth, covering more problematic cracks and chips. Our dental crown will keep the tooth safe and allow the patient to bite down like normal. It will also protect the tooth from decay and sensitivities. Veneers can change the entire appearance of the smile if the patient needs a complete smile lift. They can cover a variety of flaws and even discoloration. The veneers will be bonded to the front of the patient's teeth and will provide a hard, smooth surface that will look like natural teeth.
A Missing Tooth or Multiple Teeth:
If one's tooth is knocked out, a dental bridge or dental implant will be your most valuable options. A dental bridge can replace one or more teeth. The fabricated teeth are natural looking and tough so they will not look out of place with the other teeth. The dental bridge will be anchored to a few of the other teeth to provide security and staying power. This option looks attractive and provides durable results. A dental implant will require a more invasive procedure, but it will be our most permanent option for replacing a missing tooth.
We will secure the implant to the jawbone with a titanium post. This post will graft to the bone after a certain amount of time so that it will create a permanent structure much like a natural tooth. A personalized tooth will be created to look like the other teeth. A dental implant is an incredibly durable and attractive solution to missing teeth. It will work just as well as your original teeth did.
No matter how big your needs are, we have services that will remedy them. Our Carmel dentist office can provide you with the best smile makeover you could hope for and a permanent, attractive smile solution.
---
Related Posts
September 15, 2023
Getting a smile makeover can transform your smile and your life. Aging, decay, and trauma contribute to the dullness of your smile. Decades ago, this would take some time to correct. …
---