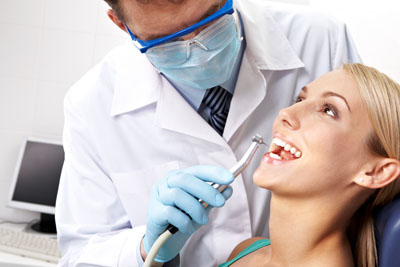 A full mouth reconstruction involves a number of oral surgery procedures that are essential to oral health. This approach is not the same as a smile makeover that zeroes in on beautifying the smile. However, in some cases, there are minimal differences between these two comprehensive dental procedures. The end result of a full mouth reconstruction is enhanced oral functionality along with a beautiful smile. Below, we provide an in-depth look at full mouth reconstruction.
What, Exactly, is a Full Mouth Reconstruction?
A full mouth reconstruction is a combination of dental procedures and techniques that are custom tailored to your nuanced oral health needs and aims. Your full mouth reconstruction will be different from the next patient's. Though each of these treatments has idiosyncratic elements, certain steps will be common in most, if not all, full mouth reconstruction plans.
How the Full Mouth Reconstruction Process Commences
A full mouth reconstruction starts with an evaluation of the patient's dental records. The dentist takes x-rays, impressions, and photos of the upper and lower teeth. If the dentist determines a full mouth reconstruction is necessary, he will sit down with the patient to discuss the details of a dental plan. The dentist will detail the positives and negatives of each of these treatments including the procedural risks.
Full Mouth Reconstruction Oral Surgery Procedures
Full mouth reconstruction involves an array of oral surgery procedures ranging from dental implants to periodontal treatment, Invisalign aligners, porcelain veneers and beyond. Once the initial mouth analysis is performed, the dentist will determine the appropriate order in which these procedures will occur. The amount of time required to complete a full mouth reconstruction hinges on the condition of the patient's teeth and gums as well as the total number of procedures to be performed.
The Different Types of Full Mouth Reconstruction
There are multiple approaches to full mouth reconstruction. Each approach is designed to achieve a distinct goal. Furthermore, the manner in which your dentist performs these treatments and procedures will differ from other dentists. A full mouth reconstruction will take months or even years if it is necessary to replace aged crowns, fillings and faulty porcelain veneers. Alternatively, full mouth reconstruction treatment can be completed in a couple weeks if the bite reconstruction does not require moving the jaw into the ideal position. If a full mouth reconstruction with jaw repositioning and bite repositioning is necessary, the process will take some time. This comprehensive approach allows for facial lengthening, age reduction techniques and more. Discuss each of these approaches including your unique oral health challenges with your dentist.
Full Mouth Reconstruction for Missing Teeth
Those who have had plenty of dental work done in the past including but not limited to porcelain veneers, dental crowns or composite fillings, have every reason to undergo a full mouth reconstruction. This statement also holds true for those who have missing teeth. Dental work is performed at varying points in time so your mouth is not in complete harmony. Opt for a full mouth reconstruction and the dentist will improve each individual tooth to enhance your entire mouth including your dental aesthetic, jaw position and bite.
For more information call Smiles in the Village Dentistry at (317) 200-3679.
---
Related Posts
March 16, 2020
A smile makeover might be exactly what you need if there are things about your smile you would like to improve. It involves using cosmetic dental treatments to fix imperfections and flaws in a person's …
---