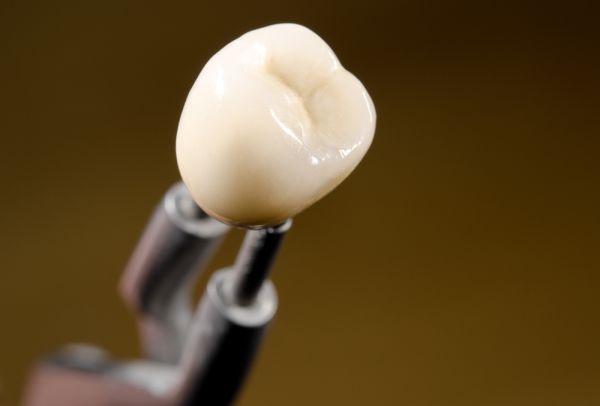 Dental crowns are becoming more and more popular for patients seeking a way to restore their natural teeth. Crowns act as a way to extend the life of an existing tooth that may be damaged due to decay or erosion. Knowing whether or not dental crowns are the best choice for you is important because there are some people who might need them, versus some people who may just think that they need them.
The need for a dental crown
While a dentist can determine whether or not a dental crown is needed, it's important to know what things may point to the need for one. The following are all signs that a dental crown might be needed, as well as an appointment to the dentist.
Severe cavities
If cavities aren't treated in the early stages, there is a possibility that it will become too large to fill. If the cavity becomes too large, the dentist will typically recommend that a dental crown is placed. Severe cavities often require more than just a simple filling so a dental crown might be the best choice.
Cracked or chipped teeth
While the teeth are quite durable, with time, they can wear down causing cracking or chipping. Dental crowns are typically necessary when damaged teeth have been worn down. Putting a dental crown over a tooth that is severely worn down will help restore the original tooth and save it from dying completely.
Teeth may suffer from wear and tear from simple things such as eating chewy foods, using the teeth to tear open a bag, or even grinding of the teeth while asleep. In order to treat this wear and tear, it's important that a dental crown is placed in order to further protect the tooth.
Root canals
When a tooth undergoes a root canal, it's important that it is protected after the procedure is complete. A dental crown may be placed over a tooth that has undergone a root canal in order to protect and shield from pain, infection, etc. A crown will assist in maintaining the restoration of the tooth.
Bridge
Occasionally, the teeth may rot and fall out. Rather, a person may need a tooth pulled out due to extreme erosion or decay. In this case, if a person has a missing tooth then a dental crown might be a great choice. A dental crown can act as a bridge to the other natural teeth that surround the gap where the missing tooth was. This will ensure that a person can chew naturally and even comfortably.
Conclusion
Dental crowns are a necessary element needed for teeth that are missing, decaying or eroding. They are also a great option for those who have had a root canal. Dental crowns act as protective shields to avoid future damage.
If you still have questions or concerns about whether or not a dental crown is for you, then please give us a call today. Our trained professionals are happy to assist in any way that we can.
Are you considering dental crowns in the Carmel area? Get more information at https://www.carmelsmilesdentist.com.
---
Related Posts
December 1, 2023
Dentists recommend proper oral hygiene from a young age to achieve good dental health for a lifetime. This is important for cosmetic reasons, but also to maintain overall health. One of …