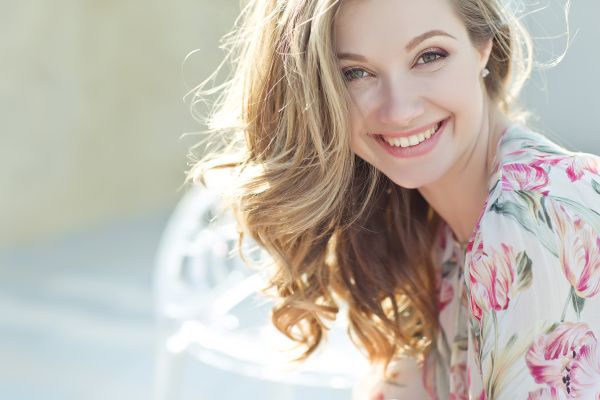 A smile makeover might be exactly what you need if there are things about your smile you would like to improve. It involves using cosmetic dental treatments to fix imperfections and flaws in a person's smile. If you have always wanted to get a smile makeover but were not quite sure what the process involves, this article is for you.
6 Frequently asked questions about a smile makeover
Here are some questions those who are interested in getting a smile makeover often ask:
1. What is a smile makeover?
The term smile makeover can be used to describe any treatments a dentist performs to improve the way a person's smile looks. For many patients, it involves combining multiple cosmetic dental treatments like teeth whitening, dental bonding and veneers.
2. Who is eligible for a smile makeover?
A consultation with a dentist is one of the best ways to determine who qualifies for one. Most people can benefit from cosmetic dental treatments, but dentists typically like to fix issues like gum disease and tooth decay before proceeding with cosmetic treatments.
3. What treatments does a dentist use for smile makeovers?
There are a variety of procedures that can be used to improve the way a person's smile looks. Some of the more popular ones include dental bonding, teeth whitening, crowns, veneers, implants, gum reshaping, teeth straightening and dentures.
4. How long do smile makeovers last?
A smile makeover is a customized treatment plan that is unique for each patient, so treatment times vary. For example, a patient who only needs to improve the color of their teeth with whitening treatments might be done with their smile makeover after a few weeks. A patient who needs teeth straightening might need to wait up to two years for their treatment to be complete.
5. Will my insurance provider cover my smile makeover?
It depends on the type of treatments being performed. Insurance providers will typically cover treatments that are deemed therapeutic, but the patient might have to cover the costs of treatments that are purely cosmetic.
6. What are the benefits of a smile makeover?
The most obvious benefits of a smile makeover are the improvements to the patient's smile. As a result, the person feels more confident as they interact with others. They are more willing to showcase their smile and that makes them come across as positive and happy individuals.
While smile makeovers are aimed towards providing cosmetic benefits that enhance the appearance of the patient's smile, they also provide therapeutic benefits. For example, replacing a missing tooth with a dental implant will improve the appearance of a person's smile, but it will also help to preserve their jawbone tissue. The implant will also restore the function of the lost tooth and prevent the remaining teeth from moving towards the gap created when a tooth is lost.
Get started with your smile makeover
Call or visit our Carmel clinic if you are interested in a smile makeover. Our dentist will come up with a treatment plan that addresses all of your concerns.
Request an appointment here: https://www.carmelsmilesdentist.com or call Smiles in the Village Dentistry at (317) 200-3679 for an appointment in our Carmel office.
Check out what others are saying about our services on Yelp: Read our Yelp reviews.
---
Related Posts
June 7, 2021
A dental exam gives your dentist a chance to assess the condition of your teeth and perform preventative treatments. Biannual visits to the dentist are the modern standard, and these ensure developing …