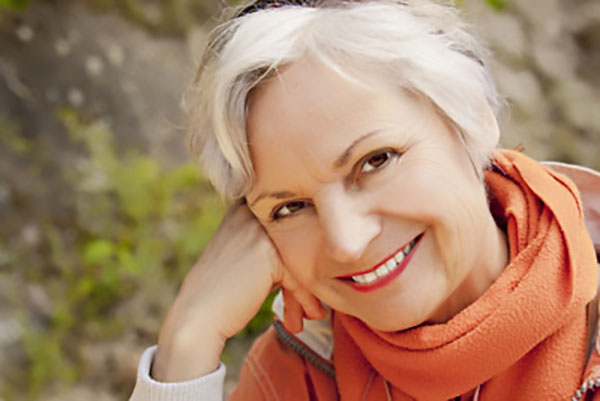 A good smile is a big confidence booster, and the placement of dental veneers is one way to improve someone's smile. Veneers are made out of thin shells of porcelain, ceramic or resin-composite materials. They are attached to the front of the teeth to fix imperfections and enhance appearance.
Benefits
Dentists use dental veneers as a way to cosmetically improve the look of someone's teeth. There are numerous advantages to them, and these should be considered when deciding which cosmetic procedure to choose.
1. Cover up various cosmetic issues
Various imperfections can be fixed with dental veneers. Instead of braces, consider veneers to fix slightly crooked teeth or those that have a gap between them. These restorations can hide minor issues such as a weirdly shaped tooth, broken teeth or chipped teeth. Veneers can also fix teeth that are worn down.
2. Brighten and whiten a smile
A common complaint that many people have about their smile is teeth discoloration and staining. Although there are effective at-home and professional whitening options, these need to be repeated on a regular basis. Patients can choose how white and bright the veneers are, and they are quite resistant to stains because of the glaze that is used.
3. Provide lasting durability
Many cosmetic procedures last a while but then need to be replaced. In comparison, dental veneers are extremely durable thanks to the materials used. This allows the patient to drink and eat most items without worrying about the veneers chipping or breaking. With the proper care, veneers can last 10 to 20 years.
4. Require minimal prep and aftercare
Some cosmetic procedures, such as dental implants, require extensive preparation and multiple visits to the dentist. Dental veneers typically require two visits. The first one is to choose the shade of the veneers, remove a small amount of enamel to prep the teeth and make a mold of the teeth. This will be used to make the custom veneers.
During the second visit, the dental veneers are tested on the teeth and any adjustment to fit or color shade is made. The dentist then cleans and polishes the teeth before applying the veneers to the front of the teeth.
Normal use of the teeth can begin immediately after veneers are placed. Dental care remains the same as for other teeth. This includes regular brushing, flossing and professional dental visits. All foods, even harder ones, are possible to eat with veneers. However, using the teeth to bite inedible objects, such as pens or other hard items, should be avoided to prevent damage. A night guard should be used for those who grind teeth, and a mouth guard is required for all contact sports.
Conclusion
People who are embarrassed to smile because they do not like how their teeth look may want to check out dental veneers. These fix a number of issues as well as look and function like real teeth. Veneers also last longer than many other cosmetic methods.
Are you considering dental veneers in the Carmel area? Get more information at https://www.carmelsmilesdentist.com.
Check out what others are saying about our services on Yelp: Read our Yelp reviews.
---
Related Posts
September 15, 2023
Getting a smile makeover can transform your smile and your life. Aging, decay, and trauma contribute to the dullness of your smile. Decades ago, this would take some time to correct. …