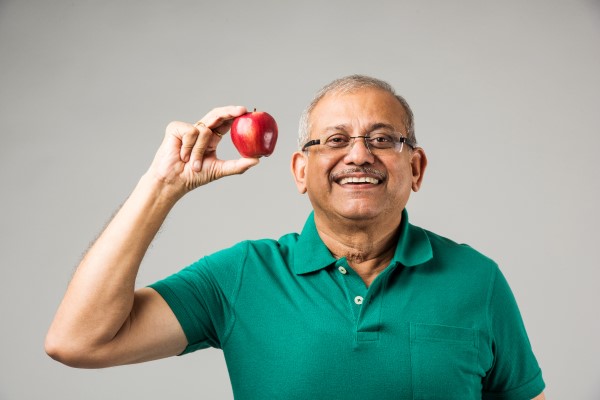 If your dentures are damaged, it becomes difficult to chew, or they cause excessive discomfort, you may need denture repair. Read on to learn when to consider denture repair. If these signs develop, then you should consider a consultation visit with a dentist to have your dentures examined and determine the best course of action.
3 Times to consider denture repair
Dentures typically last between five and 10 years depending on how well cared for they are. If your dentures are more than five years old, then you should schedule a visit to have them examined. The following is an in-depth review of the signs that indicate a potential need to have your dentures repaired.
1. There are noticeable signs of damage
Dentures are made to look just like natural teeth. Part of the trade-off of using cosmetically pleasing dentures is that they can be vulnerable to damage over enough time. If there are notable signs of damage to the dentures, then it can cause issues while wearing them. The most common types of damage to dentures include cracks, chips, scrapes, and dents. If these concerns, or similar issues, arise, then a denture repair is likely necessary.
2. Chewing becomes a challenge
One of the main purposes of dentures is to help the patient function better daily, which primarily includes the ability to chew. An adjustment period in which chewing may be a challenge is normal once patients first receive their dentures, but it should become easy and comfortable to chew as the patient adjusts. If the discomfort continues for an extended amount of time or suddenly worsens, then it could be a sign that the dentures do not fit properly or are damaged, in which case a denture repair may be necessary.
3. The dentures cause pain or feel uncomfortable
When dentures fit properly and are not damaged, they should not cause any notable discomfort or soreness. Dentures that cause pain or simply feel uncomfortable while they are worn may indicate a need for denture repair or replacement. In other instances, the discomfort could be related to wearing them improperly, not keeping the dentures clean, or needing improvements to the patient's oral care routine. In either case, a visit to the dentist can be helpful to determine the cause of the pain, soreness, or discomfort.
Denture repair vs. replacement
Dentures may need to be replaced if they are too old (more than seven years) or damaged beyond the point of repair. During a visit with the dentist, they can assess the cause and severity of the complications with the dentures and determine whether denture repair or replacement is the better solution.
Schedule a consultation for denture repair today
You can schedule a visit with our dental team to find out what type of condition your dentures are in and whether denture repair is necessary. Here at our dental practice, we strive to make the denture repair or replacement process as easy as possible for our patients.
Are you considering denture repair in the Carmel area? Get more information at https://www.carmelsmilesdentist.com.
Check out what others are saying about our dental services on Yelp: Denture Adjustments and Repairs in Carmel, IN.
---
Related Posts
February 17, 2017
An implant dentist can repair a tooth to enhance appearance and the overall function of one's daily routine. Implant DentistAs an implant dentist, we can provide you with a sturdy, effective and long-lasting dental implant. Dental …